Healthy aging is a continuous process of optimizing opportunities to maintain and improve physical and mental health, independence, and quality of life throughout the life course.
We're Different from the Other Guys
We are not a one-stop-shop for all your supplement needs, like much of the competition out there. Constantly evolving, intimately aware of what we experience as our bodies age, our products are carefully curated to address conditions of aging. This is our one and only goal- to create a line of products you trust, to keep you healthy and feeling vital for years to come. We want to know you better- reach out to us and tell us how you're feeling; your pains, concerns, what you're trying and if it's working or not. Your questions, emails and conversations are really the highlight of our day and in the end, make this journey worthwhile. The strength in sharing our stories and creating a community in which we are all valuable members will outlast any fad or trend. We want to learn and grow with you, as we're truly in this together.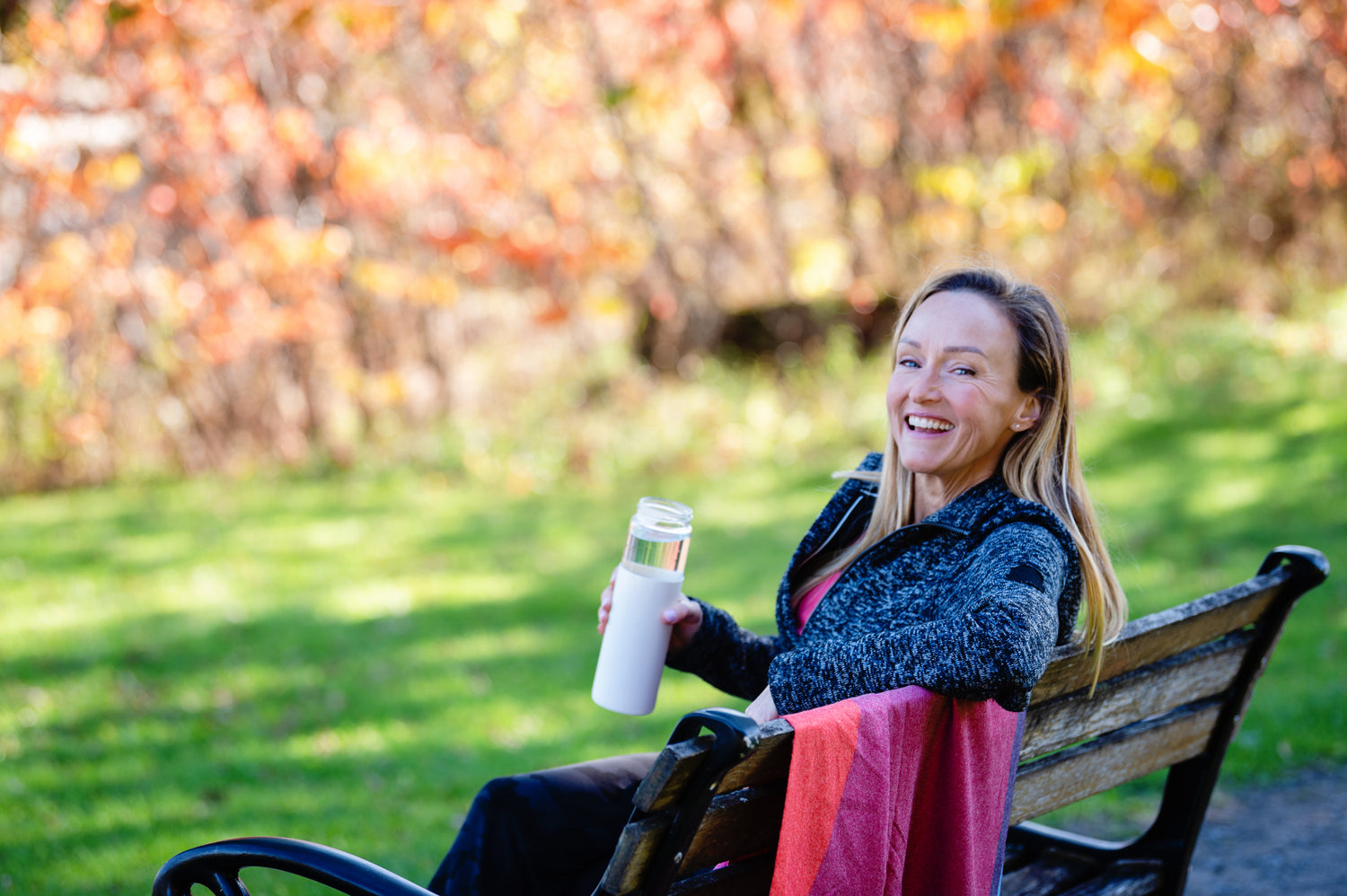 Why We Exist
We are a small, Canadian family business making products that we ourselves take.
We started with Resveratrol because there was no high dose option on the market; so we bought high-purity resveratrol and packed as much into a capsule as we could. 
In doing this, we discovered Our Mandate- to put in as few ingredients as possible, to have room for the maximum amount of effective ingredients. This allows us to focus on quality and potency- the building blocks of our products.
Our Vision is to formulate a premium line of products that compliment each other to support healthy aging; to learn about scientific developments that bring us closer to increasing our healthy years (healthspan); and to live out our remaining years with energy and enthusiasm so that we can continue to contribute to our communities and families, where we matter and belong.
About Healthy Aging
We want to understand and tap into the processes of aging at their foundation, so as not to treat age-related diseases, but to rejuvenate cellular processes that are damaged over time which lead to age-related diseases. Simply put, we are not about treating symptoms- we are motivated by working with the root causes of aging, by understanding the 9 Hallmarks of Aging. https://www.sciencedirect.com/science/article/pii/S0092867413006454
How can we achieve this? Through a combined approach of working at the cellular level through specific supplementation, eating the right things at the right times, exercise and good quality sleep.
LEARN MORE
Testimonials
Raymond P.

I have been taking Resveratrol for about two years, and it feels like a boost of energy every
time. I notice a difference in my aerobic exercise and strength training when I take it, my body
recovers faster.

Andre E.

I buy your product, since it is local, tested and the price is very reasonable for the amount of
trans-Resveratrol you get- 1000 mg in two capsules- as you know, many products have only
50% trans-Resveratrol are actually more expensive if you have to take double the dose.

Jonathan C.

I had previously been taking a Magnesium Bisglycinate (more absorbable) supplement;
however, it didn't have Theanine, which is excellent for promoting relaxation and easing stress
and anxiety. Vitamin b12 and folate support the primary detoxification pathways (methylation).
Relaxing and detoxing, all at the same time? Yes, please! Now my 'go-to,' I take two before bed
daily.